From The Chief
Good Afternoon,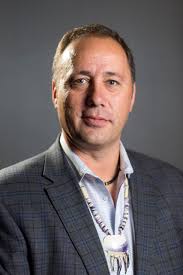 I just wanted to write a note and personally thank everyone who helped during the power outage crisis. In particular Social Services, Public Safety, Maintenance, Public Works, Fire Department and Housing. While there are many more individuals and community members I wanted to name a few that came to mind.    We are really pleased with the way everyone came together to help our community members.  I also realize this takes a lot of personal time away from other things including dealing with your own issues related to this problem.  Thank you all again for your commitment and it is very much appreciated by us and more importantly by those we service. 
Kirk 
Recent News Posts
Public Notice
---
ELVER LICENSE LOTTERY 
Please be advised that the Department of Natural Resources is accepting names to be entered into a potential lottery for any available elver permits for the 2018 fishing season. The process is now that you must resubmit your information on an annual basis in order to be eligible for the elver lottery.  The deadline to apply is 12/31/17,  you can call 817-7331 and leave your name and contact information and you will be added to the pool, you may also send me an email with this information to This email address is being protected from spambots. You need JavaScript enabled to view it..  
---
Eligible Voting Tribal Members of the Penobscot Nation
A Special Election will be on December 12, 2017 and will be held at the Nicholas Sapiel Building, Indian Island, Maine, polls will open at 9:00 AM and close at 8:00 PM.   Below please find a request form if you wish to use it to request an absentee ballot, only one request per form is accepted.  Please note e-mail and phone call requests are not allowed.  Requests can only be made by fax (207-827-1136) or regular mail.
2017 Absentee Ballot Request Download 
---
Trust Fund Servies
It's almost that time of year again!  We are gearing up for the annual Trust Fund per capita payout.  If you are set up for direct deposit, it will be deposited on November 10.  If you are not set up for direct deposit, checks can be picked up at the Sockalexis Arena Building on Friday, November 17 from 9 a.m. to 7 p.m.   If you cannot pick up the check on Friday, they will be placed in the mail on Monday, November 20 and will no longer be available for pick up.  Please remember, if we have an incorrect address for you, a check will not print.  We will be doing a check run the week after payout, no manuals, so it's very important we have your correct contact information.  
Member Information Update & Direct Deposit Form
Other than parents picking up minor children's checks, we can only release your own check to you.  You will not be able to pick up anyone else's check, regardless of relationship. Parents, please keep in mind that if your child has turned 18 or will by November 10th, their account has been placed in holdback until they fill out their own paperwork.  When an account is in holdback, a check does not print.  We do not yet know the amount of the payout.
PENOBSCOT NATION TRUST FUND MINOR FORM  
Please contact Angie Brown at the number below for any questions.  Thank you everyone!
Angie Brown, Trust Fund Clerk
207-817-7311
Fax: 207-817-7309
This email address is being protected from spambots. You need JavaScript enabled to view it.
---