From The Chief
Dear Tribal Members,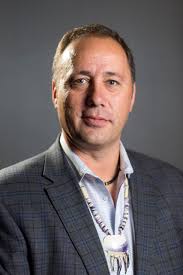 As I reflect on 2016, I wanted to share a short message with you. Across our many departments we have had some significant accomplishments.  I couldn't be more proud of our Nation and our Administration since our tribal operations often serve as a model for so many other tribes.  We are looked at as leaders in so many areas such as our community approach to wellness and how we are addressing addiction through the great collaborative work of multiple Tribal departments highlighted by our wellness team, national work of the Tribal Court and Police Department.  How we approach the protection of our lands and Natural Resources through sustainable practices and extensive water and air quaility work, wild life biology and fisheries enhancements, we truly have some of the best programs within Indian country and we all should be very proud of these efforts. Penobscot truly is a National leader and going forward we will continue to discuss and highlight them as these are just a few examples.  
Recently, I accepted the positon of President of the United Southern and Eastern Tribes (USET).  I feel fortunate to represent you and our nation in this leadership capacity. We've always been an active member and I previously served as the treasurer for the USET board.  This organization represents 26 federally recognized sovereign Tribal Nations, who work in partnership under the motto of "strength in unity" to ensure that our collective voice is heard as we work to advance our inherent sovereign rights and authorities ensuring the United States upholds its trust responsibility to indian people.
In October, our recently elected tribal council members took the oath of office. Based on our first few council meetings, there is a sense of commitment and passion, by both our tribal leaders and our community members, to focus on improving the well-being of each Penobscot, preserving our culture and natural resources, enhancing our sense of community, and ensuring the financial success of our tribal operations and business ventures.   I am certain we will continue to achieve positive results through leadership and the support of our very talented Tribal citizens.
We have many priorities for 2017 that need to be addressed to ensure we make significant progress for our tribe. Priorities such as advancing the River Case, implementing an Economic Development department, establishing the new Tribal Administrator position, developing a Tribal Constitution, completing a new Senior Housing plan, finalizing Community Building plans, and new investments in our Youth Programs and other Tribal Services. In addition to the tribal advancement opportunities, we will have some challenges to address. However, through leadership and the support of our tribal members, I'm confident we can achieve great results.  After all, we can't have a community without unity.  We need to work together with a solution based mind to our challenges and enhance our successes, you have my commitment to work in that spirit every day. 
Many of you are aware that we recently received two settlements with the Federal Government totaling almost $9.5 million. Given this new financial windfall, we have many priorities to consider. Our first decision was to allocate $2M to our tribal membership. This equates to over $3 million distributed directly to you this year and we are proud to be able to do that and have you directly benefit.  Each tribal member will receive s second pay-out that will be mailed or direct deposited on December 12.  You should also know the preliminary conversations that have taken place all considerations for resources focus and are centered on the collective benefit of our citizens. 
We must also remember this holiday season that tribal people and our values are under attack, WE STAND WITH STANDING ROCK and we pray that our citizens on the ground there stay safe.  We are working nationally with many organizations to demand protections and denounce the tactics being used as well as trying to stop all easements.  Just this week we have sent a letter signed by over a dozen national Indian organizations with this message to several federal agencies.
Also, we must always remember that we have several of our citizens that have dealt with the loss of loved ones this year and many who are battling illness, they should be in all our thoughts through this season of family. 
I'll keep the messages coming to keep you informed of our progress and obstacles and encourage you to simply reach out if you have questions or concerns. I certainly realize things are not always perfect but we have to understand these issues factually and move forward together.   Finally,  I want to wish you and your families a very happy and safe holiday season and thank you for allowing me to serve as Chief of this great Nation. 
Respectfully,
Chief Kirk Francis 
Recent News Posts
Public Notice
---
CEDS Committee will be meeting on Monday the 23rd at 3pm
---
Just a reminder that with the exception of Public Safety the Tribal Offices will be closed on the following date:
Friday, November 10, 2017  - in observance of Veteran's Day (11/11/2017)
Have a nice and safe holiday!
---
The Penobscot Nation Museum be closed on Saturday October 21st and will be open Sunday October 22nd to accommodate visitors visiting from Dartmouth College.
---
Eligible Voting Tribal Members of the Penobscot Nation


On October 05, 2017 a Caucus Meeting was held to nominate candidates for (1) Tribal Council seat. 
A Primary Election will be held on Wednesday, November 15, 2017 and will be held at the Nicholas Sapiel Building, Indian Island, Maine, polls will open at 9:00 AM and close at 8:00 PM.   The Special Election will be on December 12, 2017.   Below please find a request form if you wish to use it to request an absentee ballot, only one request per form is accepted.  Please note e-mail and phone call requests are not allowed.  Requests can only be made by fax (207-827-1136) or regular mail.
2017 Absentee Ballot Request Download 
---
Trust Fund Servies
It's almost that time of year again!  We are gearing up for the annual Trust Fund per capita payout.  If you are set up for direct deposit, it will be deposited on November 10.  If you are not set up for direct deposit, checks can be picked up at the Sockalexis Arena Building on Friday, November 17 from 9 a.m. to 7 p.m.   If you cannot pick up the check on Friday, they will be placed in the mail on Monday, November 20 and will no longer be available for pick up.  Please remember, if we have an incorrect address for you, a check will not print.  We will be doing a check run the week after payout, no manuals, so it's very important we have your correct contact information.  
It's not too late to sign up for direct deposit or update your address.  These forms are located at the Finance Office in the Sockalexis Arena or will be available to download 
Member Information Update & Direct Deposit Form
Other than parents picking up minor children's checks, we can only release your own check to you.  You will not be able to pick up anyone else's check, regardless of relationship. Parents, please keep in mind that if your child has turned 18 or will by November 10th, their account has been placed in holdback until they fill out their own paperwork.  When an account is in holdback, a check does not print.  We do not yet know the amount of the payout.
PENOBSCOT NATION TRUST FUND MINOR FORM  
Please contact Angie Brown at the number below for any questions.  Thank you everyone!
Angie Brown, Trust Fund Clerk
207-817-7311
Fax: 207-817-7309
This email address is being protected from spambots. You need JavaScript enabled to view it.
---